CrocodOil's natural
healing agents,
help the skin to
repair quicker.
Men's skin concerns
In this section we
touch on a few
problems that guys
like to think only
concern them!
Bumps, bruises,
grazes & abrasions.
CrocOil is high in Omega 3,6 & 9 that combine with vitamins E & A to deliver a highly rejuvinating effect on skin. CrocodOil products are formulated to prepare & repair us for life's little ups and downs
Skin concerns and how CrocOil helps
Itchy or flaky skin
CrocOil's anti-inflammatory properties help to stop itching, helping skin to calm down, whilst its rich essential fatty acids moisturise and hydrate the skin relieves dryness and hydrates surface. Simultaneously vitamin A and E combine to heal and repair the skin.
Red Skin
Redness in men is often associated with working outdoors or can be the result of lifestyle choices such as alcohol. Redness can be greatly reduced by the anti-inflammatory properties of the essential fatty acids in Omega 3, 6 & 9, along with a combination of vitamin A & E and the antiseptic properties of the terpines found in CrocOil.
Shaving rash
The friction caused by shaving regularly can damage facial skin making it red & sore. Using CrocOil after shaving calms the skin & reduces redness, while its anti-inflammatory & healing agents help skin to repair quicker & feel great.
Wrinkles and tired looking skin
Along with Sapogens which are proven skin softeners, the appearance of wrinkles are softened by CrocOil's vitamin A & E content plus Oleic acid which is another proven skin cell regenerator.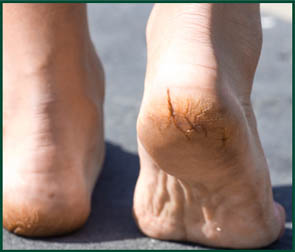 Cracked dry feet
CrocOil's super hydrating powers make it very effective on cracked heals. With Vitamins A & E  antioxidants it combines the antiseptic properties of the terpines contained in the oil to help stop heals from becoming re-infected, which will allow your feet to become smoother again.
[
Sore Hands
Outdoor working and manual handling can make your hands look and feel unsightly. CrocOil's sapogens gently sooth and nourish your hands while the antiseptic qualities of the terpines help to repair damaged skin .